Take
control

of your business with

ServCraft
Win more business, get paid faster and have happier customers with SA's #1 job management software.
Our local experts have helped 1000s of installation and service teams run better businesses.
Access all features. No credit card required.
Make life easier for you, your teams and customers
Take Control
Customers can reach out at any time, whether you're in the field or at the office. ServCraft helps you manage your leads and jobs in one place wherever you are so you'll never miss an opportunity.
Get Paid Faster
Generate quotes and invoices on site, on the road or at the office. Customers can approve quotes and invoices and make payments directly from ServCraft so you can win the job, do the job and get paid faster.
Supercharge Your Teams
Feel like you're in the field, even when you're not with a real time view of where technicians are and what they are doing. Define your process, add checklists and take photos to deliver great service every time.
Deliver Stand-Out Service
Keep your customers in the loop every step of the job with automated emails and SMS. Stand out with one-click quote approvals and in-app payment options.
Businesses that trust us:
Check it out now, for free.
Instant access. No contracts, no credit cards, no stress.
Unlimited jobs, quotes & invoices

Unlimited number of users

CustomerZone (Online Customer Portal)

Free 121 basic setup training session

Free 121 basic implementation session

Available accounting software integration (see Integrations)
Simple pricing to keep you in control
R260
per user /month (excl. VAT)
It's a great view of the business because of the dashboard.

I could see exactly how many jobs we've got booked. I can see exactly how many jobs we did that day.

I use the filters, in terms of maintenance or repairs, across the different divisions that we have in our business.

I'm able to delegate a lot of things more because I've now set up meetings with each of my staff members for various things that they do.

So there's a little bit more control in terms of going through the, the functionality of ServCraft, but being able to delegate that without me having to sit and do it all myself.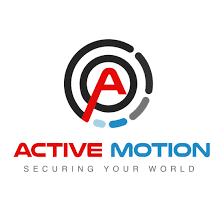 Before ServCraft, paper job cards would get lost and no one would be able to sign,

Now, ServCraft has just automated the process. Jobs cards have all the information and never loose track on invoicing.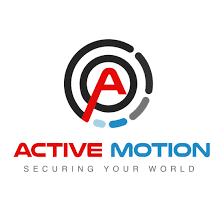 So now I've got all that information at my fingertips...I'm well prepared for that phone call. At any given time, we look very professional because we've got all the facts in front of us.
We help you set up for
success
Frequently Asked Questions
What is ServCraft?
ServCraft is a digital job management solution that helps field businesses take control, fuel productivity, and free up time to focus on the things that matter.
Who is ServCraft for?
ServCraft is for any business or team that installs, services, maintains, and repairs either in the field, in a workshop - or both.
How many users can I have?
With ServCraft you can add as many users as you need. You can add and remove users as required meaning you are always in control of your billing.
Will I get trained on how to use ServCraft?
ServCraft's local team supports you every step of the way from setting up your ServCraft in the way that works best for you - to partnering on your implementation and go-live plan. They can be contacted during working hours by phone, email, or our in-app chat.
How does ServCraft work?
ServCraft optimises your operation from the moment a customer reaches out to the moment they pay. We help you to capture and manage leads, raise and track quotes, manage your teams and jobs, raise and track invoices, get paid and get feedback from customers.
How will ServCraft help my business?
ServCraft helps companies take control and increase productivity to win more business, get paid faster, and have happier customers.
Is there a mobile app for ServCraft?
Yes! You can use it on your desktop or laptop through our web app as well as on a mobile phone through our mobile app. ServCraft works offline on mobile so you can still manage your jobs even with load-shedding, no data, or faulty towers.
Do I need experience with software and technology?
No! We know how hard it can be to change how you work so we've built our technology to be as simple and intuitive as possible. Our local support team works with you every step of the way to enable and empower you to run a better business.